Become an AES Sustaining Member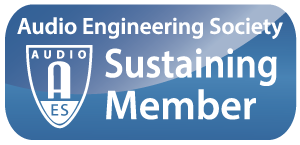 Since I assumed my new role as AES Executive Director in January 2012, I have been amazed by the outpouring of support from audio engineers and business leaders all over the world. The AES has played a vital role in the audio industry for decades, and I've heard story after story about how it helped individuals develop their professional skills and businesses stay current with, and influence, technological advances and deliver their very specialized message to the audio market.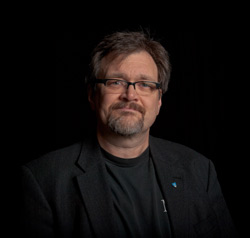 With the world of audio changing in so many ways, it is more important than ever for the AES to keep us current on the latest technology trends and to facilitate the convergence of different interests and technologies in support of a strong and vital industry. Our members support the educational, scientific and standards work of the AES year-round and our goals in these areas could not be met without their efforts and the generous financial support of our Sustaining Members. It is in this spirit that I reach out and ask you to support the AES as a Sustaining Member. My team and I pledge we will do our best to serve you in return.
Thank you for your support,
Bob Moses
Executive Director
Support the AES and become a Sustaining Member!
The Audio Engineering Society is the only professional society devoted exclusively to audio technology. Founded in 1948, the AES has grown to become an international organization that unites audio engineers, creative artists, scientists and students worldwide by promoting advances in audio and disseminating knowledge and research. The audio industry is driven by a thriving culture of scientific research and innovation. New technologies lead to new products, new workflows and new businesses. The AES is there every step of the way, uniting leaders in each segment of the field and facilitating innovation that fuels growth within audio. No wonder many of your peers support the AES year-round with their Sustaining Membership.
Please click here for more information on the AES.
Sustaining Membership Recognition and Benefits
The AES website is a portal to a number of important member services, which is accessed over 1 million times by audio professionals every year. As a Sustaining Member, your brand will have a high profile with the international audio community via:
• Unlimited postings on the AES job board (for positions at your company)
• Your company logo on the AES homepage website ticker
• Listing on the online Sustaining Member list with a link to your website
In addition to the website benefits, a Sustaining Member also receives:
• Recognition in the Convention and Conference program materials
• Listing in every issue of the Journal of the AES
• Your company profile in the October issue of the Journal of the AES
• Convention and Conference Program access at Individual Member rates for company employees
• AES publications purchases at Individual Member rates
• Printed subscription to the Journal of the AES (optional)
• 10% discount on advertising in the Journal of the AES
Special Rules for Recruiters Who Wish To Be a Sustaining Member:
1) A Sustaining Membership includes 25 postings/year for positions not within your company
2) Additional postings are available for $50/posting
3) Maximum of 5 posting on the job board at any one time
Support the AES Standards Committee with your Sustaining Membership!
An important AES initiative, which makes a significant contribution to our industry, is the AES Standards Committee (AESSC). Please click here for more information on the AESSC. Your Sustaining Member funds can be dedicated to the AESSC budget, not the general AES, with a simple selection.