AES 140th Convention, Paris Registration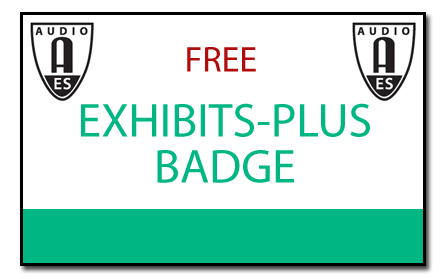 Merging Technologies has arranged for you to receive a free Exhibits-Plus Badge to AES Paris 2016. This badge is good for the Exhibition PLUS all Special Events and the Professional Sound Expo.
AES Members Login Here
Not an AES member?
Don't worry - you can still register as a guest - just click here.
Need More Information?
If you're not ready to register yet then you can view all our pricing options here.
Upgrade Badge (or View Receipt)
If you've already registered and would like to upgrade to an All Access badge, click here. If you'd like to print your receipt, click here.